Kids often find good family movies fun and entertaining. If they like story and feel attracted to the characters, they may watch the same movie over and over again. Of course, if they can watch their favorite movies accompanied by the family, they joy is double for them. In addition, watching good family movies together with their parents, shows them that their parents value them and enjoy sharing with them above any other activity. Are you willing to share nice moments and have some fun while watching family movies with your kids? Then the following good family movies should definitely be in your shopping basket;
Good Family Movies To Watch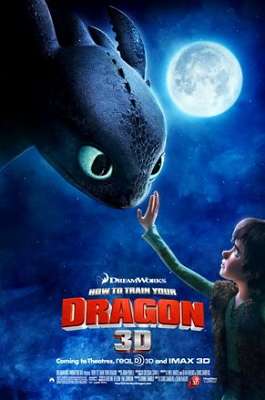 Copyright Paramount Pictures
This film was created based on a series of kid's books. It tells an uplifting story about becoming a hero the hard way. It is the story of Hiccup, a little Viking, who feels out of place since he dislikes killing dragons, which is a part Viking's world and life. This is a cute and heartwarming movie, and it brings a lot of fun too. It is a story like the adventure stories we loved when we were kids.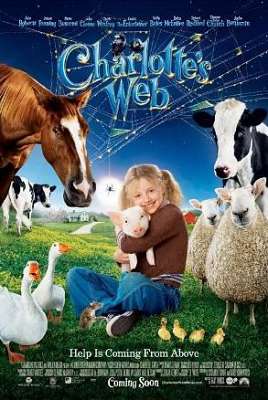 Copyright Paramount Pictures
Wilbur the little piggy is scared of the end of the season because he suspects he will end up on the dinner table. He hatches a plan with Charlotte, a smart spider that lives in his barn, to ensure that this will never happen. This film is one heck of a charmer; it is thoughtful, delightful, funny, and touching. Charlotte´s Web is among those good family movies you should not miss!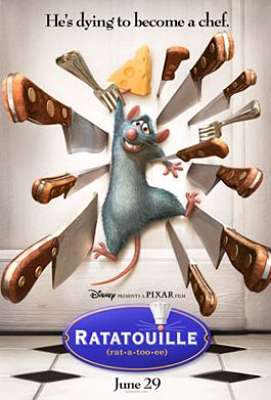 Copyright Pixar
3. Ratatouille

This is one of the sweetest good family movies. The main character is Remy, a culinary genius in the form of a rat. Remy, who dreams of becoming a chef, makes an unusual alliance with a young kitchen worker at a famed French restaurant. Ratatouille is definitely a more sophisticated animated tale than what is usually expected. It is creative, amusing, heartfelt, ultimately satisfying and also filled with life lessons.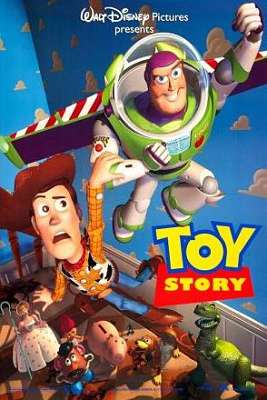 Copyright Walt Disney Pictures
 4. Toy Story
All the movies of the Toy Story saga instantly transport viewers into a magical world where it seems completely plausible for toys to live, think and feel. This is another modern classic family movie that will allow you to share some great moments with your kids. It presents numerous hilarious characters, among which are babysitters and nannies who treat the children in quite particular ways. Though Toy Story is primarily an entertaining family movie, it will also teach your kids the importance of moral behavior.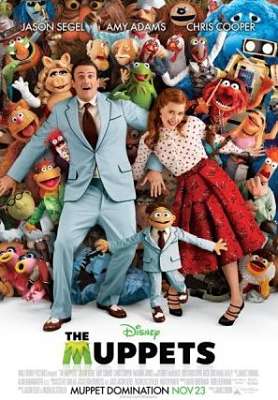 Copyright Walt Disney Pictures
 5. The Muppets
There is certainly no need to explain who the Muppets are. They have become iconic characters that both children and parents love. The 2012 motion picture was directed by Jason Segel & Amy Adams. It is a charming, life-affirming movie full of fun, that entertains the public every minute since the beginning till the end. This renowned movie was available in most cinemas of countries all around the world. This kid-friendly story will make you and your family members share a lovely moment together. It can become even funnier if you have pop-corn to share! It is suitable for kids of all ages. Hence, no kid will be excluded from the fun.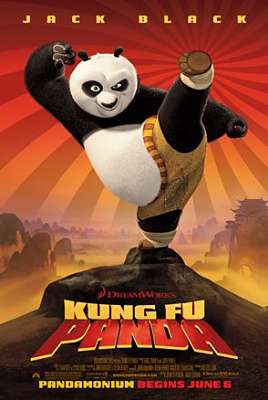 Copyright Paramount Pictures
This animation picture, which features Jack Black, is a great source of humor for people of all ages. It is the story about a lazy, irreverent and slacker panda named Po. Po is the big fan of Kung Fu. The action sequences are spectacular, and the depth of the character, honesty and authenticity reverberate throughout the entire movie. It is also a perfect adventure story for kids. You will decidedly enjoy watching this remarkable movie with your kids.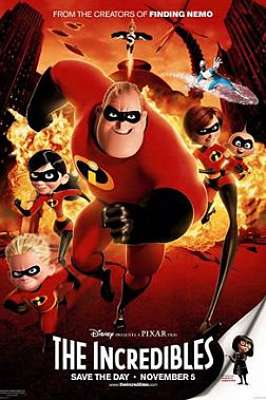 Copyright Pixar
This computer animated feature film is among the top ranked good family movies. If you ever read comic books as a kid and wished you had super powers, you surely will love this film. Everything you have ever loved about superheroes is addressed in this film. It also instills moral values in the family and focuses especially in the relationship between parents and kids.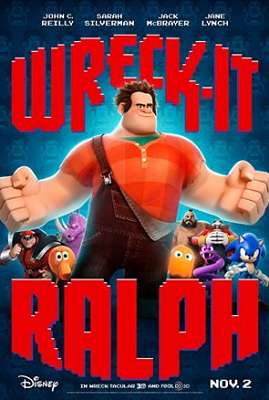 Copyright Walt Disney Pictures
This family movie was produced last year and has continued to thrill millions of families across the world due to its hilarious content. Ralph is the main character. He is a bad guy, who is tired of wrecking things, and who dreams of being a hero. This is one of those good family movies which everyone will enjoy. Children, parents, and grandparents will like it; this animated movie has something for everyone. This family movie will also help viewers to understand some of the character traits that kids inherit from their parents.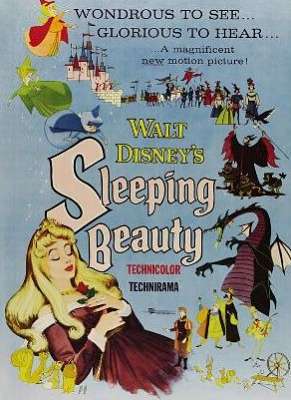 Copyright Buena Vista Distribution
Sleeping Beauty is the traditional romantic love story of a Prince and Princess. It offers romance, scary evil and comedy combined with stunning visuals. The characters are terrific; kids will especially love the fairies. It is one of Disney's greatest artistic masterpieces; a medieval fairy tale full of wonderful memories and pleasure.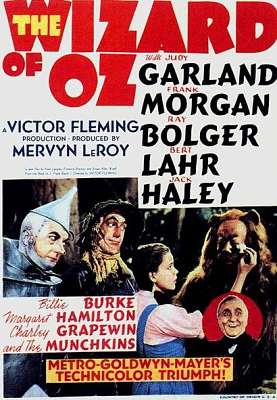 public domain
10. The Wizard of Oz
Do you remember the first time you watched The Wizard of Oz? Dorothy and her dog Toto were caught by a tornado in Kansas and, somehow end up in the magical land of Oz. At Oz, they meet some memorable friends on their journey to meet The Wizard of Oz, who will hopefully help Dorothy return home. Oz is as magical today as it was back in 1939: a flawless classic that withstands the test of time. This is another classic family movie, with captivating adventure scenes for the kids, and with a story full of moral values.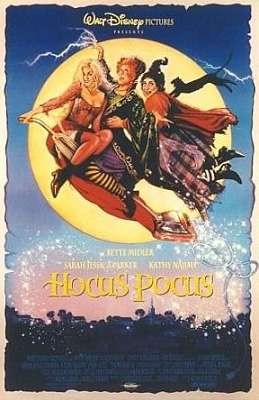 Copyright Walt Disney Pictures
11. Hocus Pocus
If you are looking for a movie that is fun and entertaining, then this family movie is the best option for you, as well as for your kids. After 300 years, three siblings, all witches, resurrect in Salem on a Halloween night. It is up to a couple of kids and an immortal cat to put an end to the witches' reign of terror once and for all. If you are looking for a movie to delight and entertain the whole family, I suggest you pick up this wonderful family treat, you will not regret it.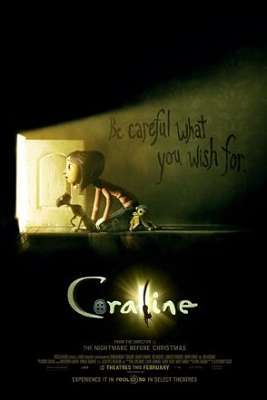 Copyright Focus Features
12. Coraline
Coraline, an adventurous girl, finds another world that is a strangely idealized version of her daunting home, but it has scary secrets. This film is among the greatest good family movies of the 21st century that will enable you to enjoy time with your kids, and at the same time monitor their reactions to the story characters. Delightfully balanced between trippy and creepy, this movie is undoubtedly different than the usual good family movies. Parents need to know that this movie might scare young kids. Therefore; it is more suitable for older children or teens.
In conclusion, the above-listed amazinggood family movies that can be found on Netflix, Amazon Prime or DVD, will not only entertain but also help your kids learn the moral virtues that are well represented in these movies.
A note about the images in this article: these are theatrical releases or movie posters. They are copyrighted by the respective owners. It is believed that the use of scaled-down low-resolution images of posters qualifies as fair use under United States copyright law.