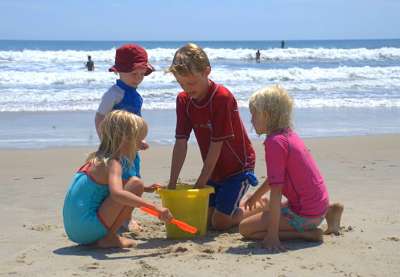 At KMC (Kids Making Change) you will find helpful information and parenting tips to help you to be better parents, and to educate your children to become productive, well rounded children, teens and adults. These days, kids are taught basic information by rote in school. However, test based education leaves little room for the joy and wonder of learning. Life is much bigger than what we learn at school, and if we as parents can show them that there is so much more to the world than just what they learn at school, then we are allowing them the opportunity to discover an amazing life for themselves!
As parents, it is our job to help our children learn the skills they will need to be happy and productive children, teenagers and adults. Be involved and interested in their lives and their activities. Be an example to them of living an inspiring life. As adults, we need to make changes in our own lives from time to time, to be the best we can be. As our kids see us making changes and growing and loving life, we will inspire them to be kids making change in their world!
In the Kids Making Change blog, we will discuss activities and ways of thinking and learning that can help you and your children understand the meaning and importance of a well rounded life to become an amazing person and an educated adult with good moral values. Read on to learn more.
Kids Making Change
Make good use of your local public library. You can have access to all sorts of media and information at the library without having to spend huge amounts of money. Look for books, movies and other materials that support and deepen the information your child is learning at school. Be sure to have a copy of your child's class syllabus on hand so you can know exactly what to look for. Also find books on subjects that inspire your kids, and take time to explore these things with them in more detail.
Use your own math skills every day to set a good example for your child. Teach your child the importance of knowing how to add, subtract, multiply and divide in everyday life by keeping close tabs on your household budget. Make sure your child sees what you are doing and knows why. Calculate the square footage of rooms in your house when you are in search of floor coverings. Calculate the area of your walls when you are planning on buying paint. Convert measurements for cooking and think of other daily activities you can use to apply basic math concepts. Show your child that the math he/ she is learning at school is applied in real life.
Visit museums, local theater productions and other cultural and social events and venues. Take every opportunity to come in contact with people from other cultures and learn about their daily life and habits. Check out the schedule of classes at your local community center to see if there are interesting, enjoyable, enriching classes you and your child could take together to broaden your knowledge and learn more about the world.
Keep a good amount of learning materials on hand. Even though these days we can find out just about anything online, it is important to know how to use a dictionary, a thesaurus and the encyclopedia. These are simply skills that knowledgeable people must have. It is as important to know how to look through these resources for information as it is to know how to find information online. Probably  there will be times when a computer or other technological devices will not be available. For those occasions, knowing how to use traditional sources of information is very advantageous.
Plan activities in and around your home and neighborhood that can help your child learn about working and socializing with others. Community events, groups such as boy or girl scouts, and any other social groups will help your child learn to get along with others in a cooperative manner.
Go on holidays and outings together. Holidays and outings don't have to be expensive to be educational. It's really about taking the time to do things together as a family, allow communication and build family memories. Sometimes our best inspiration can come when we are taking the time to try something we have never done before! Stepping outside of our normal routine gives each one of us the opportunity to relax, see and experience new things.
As parents, continue to learn new skills and try new things. In helping our kids make change, we must remember that our example as parents really makes the biggest difference to our children. They learn from our example much more than from what we say! So in helping our kids making change, we ourselves also need to continue to learn and grow as people.
Please enjoy the content we have on Kids Making Change, and hopefully our upcoming posts will also give you some more great parenting tips and ideas that will benefit you and your family.